Process Service of Wyoming, Inc.
★ Wyoming Owned and Operated ★
★ P.S.W.I. Helps You With Colorado Process Serving Requirements ★
Process Servers – Wyoming and Colorado
➢ "Wyoming's Largest and Most Experienced Process Serving Company" – Serving Since 1992
Process Service of Wyoming, Inc. – founded in 1992 by Robert O. Tate, Jr. (Bob) with wife Karen.
Bob has been in Wyoming since 1983 when he moved to the area to be closer to family. Karen, on the other hand, is a true Wyomingite. Bob got his start serving papers for the Natrona County Sheriff's Department in 1985. He served his first paper in February of that year. He continued to serve papers for them until December 1992 when he served his first paper as PSWI due to encouragement from several businesses, law firms, and collection agencies. Karen worked with Bob at the Sheriff's office, where they met, and were married in April 1992. She continued to work in law enforcement for over 22 years.
Together, they built the business from their dining room table, where Karen completed hand-written affidavits of service into the early morning hours, to what it is today, an office staff of six as well as over 30 dedicated process servers throughout the state.
P.S.W.I. is an experienced process serving company that believes in excellent customer service, hard work, core values, honesty, integrity, with a high standard of ethics and solid commitment to getting the job done right the first time!.
Bob is a tenacious server/owner and expects the same from all process servers and company employees. In addition, Bob was the driving force that changed a court rule in Wyoming stating that a specific individual no longer needs to be appointed as the server for each document.
★ P.S.W.I.'s network has over 30 professional process servers located throughout the state. Each and every one of them are true dedicated professionals.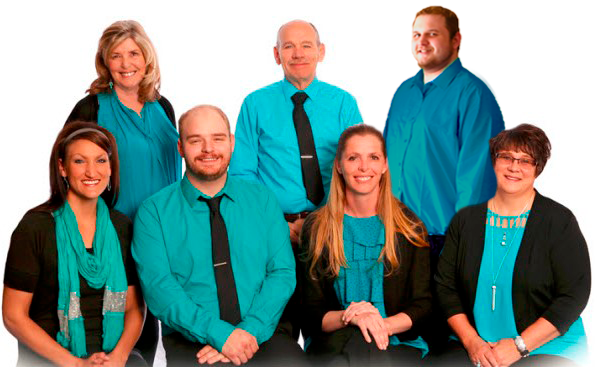 ★ The P.S.W.I. management team and staff's quality control process ensures your service of process gets handled efficiently and effectively in your Wyoming or Colorado cities.
Wyoming – Colorado Process Serving Company
Process Services Offered by P.S.W.I.
We have a network of over 30 professional process servers ready to serve your documents and answer process serving questions. Learn how our reliable team of experts also offers additional professional services including court filings and investigations.
Experience YOU Can Trust
Serving Since 1992
Process Service of Wyoming, Inc possesses the experience, knowledge, and expert personnel to accomplish YOUR specific job requirements.
What does a process server do?
Hand your document work to us saving you the stress with our competitive process server pricing.
We serve anywhere in the United States!
Serving you with a network of over 30 professional process servers ready to serve your documents professionally!
Quality Control Tracking
Technology – Integrity
Over 50 years of management and staff combined process serving all of Wyoming in addition to Colorado process serving.
Sophisticated document tracking software technology tools are used for tracking accuracy and documentation.
PSWI software systems are specifically designed for dependable process serving, clearing invoices and affidavits of service that are easy to read.
Standard operating procedures are used by document servers based upon experience and quality control.
Service of Process
Multiple Document Services
Exceptional efforts are taken in attempting to locate the defendant to serve legal documents.
Legal papers are checked by Bob and Karen Tate's experienced staff and process serving team at all stages to ensure accuracy.
We offer easy to read affidavits for your convenience with timely service of all documents including: Summons, Subpoenas, Writs, Notices, Petitions, Asset Searches, Small Claims, Bank & Wage Garnishments, Letters, Notices and Orders.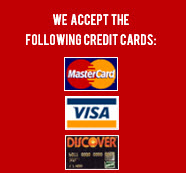 Wyoming Process Server FAQ Proof
How much does a process service cost?
Our office standards are typically 85.00 for a routine service, and 115.00 for a rush. These are our standard fees. Rural areas may cost more due to travel time. We also provide notary, and that is a $50 traveling fee to the client's location.
When should I hire a process server?
The best time to hire a process server is when you feel you have a dispute that needs to be heard in Court. A process server is hired when a debt or action has not been resolved between two or more parties. You may also need a Process Server for service of Contempt Citations, Summons, Subpoena's, Writ of Garnishments, Evictions, Small claims matters as well. Colorado Rule 304 requires process servers to be over the age of 18 and not a party to the action. A background check may be completed on a Process Server prior to going out in the field.
Is it illegal to avoid being served?
No, it's not illegal. However, it is not going to go away. Eventually, action will be taken. Avoiding service puts off the inevitable and drags the situation out longer. There is nothing to gain by evading process servers/service.
What happens if someone doesn't answer the door to a process server? Nothing, no one has to open their door to anyone. We attempt it again, hoping to reach them.
How long does it take to serve someone?
Time on this may vary depending on the difficulty of the service. With 30 years of experience, we do our best to get service on the first attempt. The difficulty of the service may also vary depending on the type of service being made.
How many times will you try to serve someone?
Multiple times until we have confirmed that the subject does or does not live at the given address. We also accomplish by speaking with neighbors. Depending on the client's requirements a process server can go back as many times as needed to make contact with the subject.
Can you locate someone who needs to be served?
Yes, we use a variety of skip tracing methods. Our team has a combined 20 plus years with skip tracing experience. With secure and reliable programs, we ensure the privacy of the defendant and require our staff to sign a confidentiality agreement.
Can you serve someone at work?
Yes, depending on the documents. However, the documents must be placed in an envelope and left with the manger or served personally. This may vary depending on the client's requirements as well.
Get More Information from Process Service of Wyoming, Inc.
Request an Appointment – Send Us A Message Via Contact Form
Let us know how we can help you today! We'll respond to you as soon as possible.